We may earn money or products from the companies mentioned in this post. This means if you click on the link and purchase the item, I will receive a small commission at no extra cost to you ... you're just helping re-supply our family's travel fund.
Easy meal prep; If you've already got started with meal prep, you might be looking for some ways to make this handy skill even more efficient and easier. As you get used to what you like to prepare, how much time you have to put into meal preparation, and have all the tools already assembled to do this. Use these tips to take your meal preparation to the next level and make it an even simpler task.
Image – free for commercial use
Start Out Small
If you're still new to making meal plans in advance, it can seem daunting until you get some more practice in. Getting into the habit of creating some meal plans is no different from making any other positive changes in your life. When you are just starting out, start small and don't try to do too much at once. Slowly build up your confidence as you go to make make your new good habits sustainable and something that you can easily keep up. Start by planning out a few meals each week, and how you can make use of any leftovers. As you get more experienced, you will start to learn which planning strategies work the best for you, and in more meals to your plan as you get more comfortable with meal planning and preparation.
Consider Each Food Group
Make sure that you have included each food group in your meal plan for your week. The healthiest meal plans ought to include whole food, fruits, vegetables, legumes, whole grains, protein, and healthy fats, and not too many refined grains, sugars, and salt. Of course, you can also plan in some treats too, such as The Magical Slow Cooker's apple butter recipe.
When you're looking for recipes to use in your slow cooker or to prepare in advance, keep these different food groups in mind. Check over your plans and if you notice that have missed one of them out, make sure you fill in that gap. You can make doing this easier by pre-prepping things like veggies and fruits that you can chuck into any recipes that need anything added to them.
Be Organized
Good organization will make meal preparation even easier. If you keep your kitchen, fridge, and pantry well organized, buying groceries and preparing meals will be a lot easier. You'll know what you already have in stock and where everything is. There's no right way to organize your kitchen, as long as your system works for you. If you can quickly and easily see what you have, you won't end up accidentally buying duplicates of things you already have, and can avoid the annoyance of searching for an ingredient in the depths of the cupboard while dinner burns on the hob.
After watching The Home Edit, we went and bought all the fun organization tools to really make our kitchen and pantry work for us.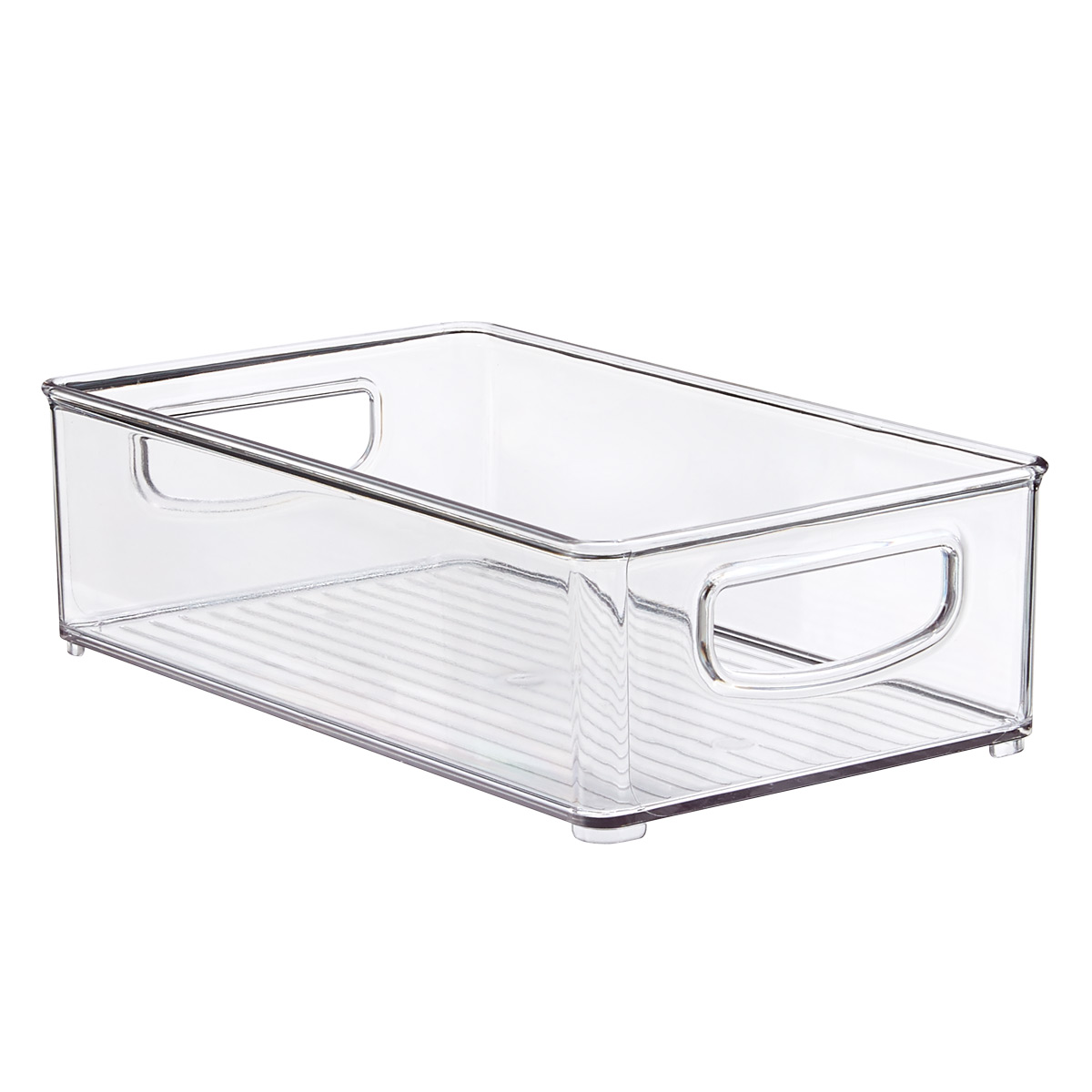 Invest In Plenty Of Storage Containers
Food storage containers are essential for meal prep, and you probably already have a few if you're meal-prepping already. If you have a cupboard full of Tupperware with no lids, you'll find meal prep really annoying. Throw out anything that doesn't have a matching lid, and invest in good containers to make storing your prepared meals a lot easier and no stress.
Glass containers with stainless steel utensils are super easy to clean and are more environmentally-friendly compared to its plastic counterparts: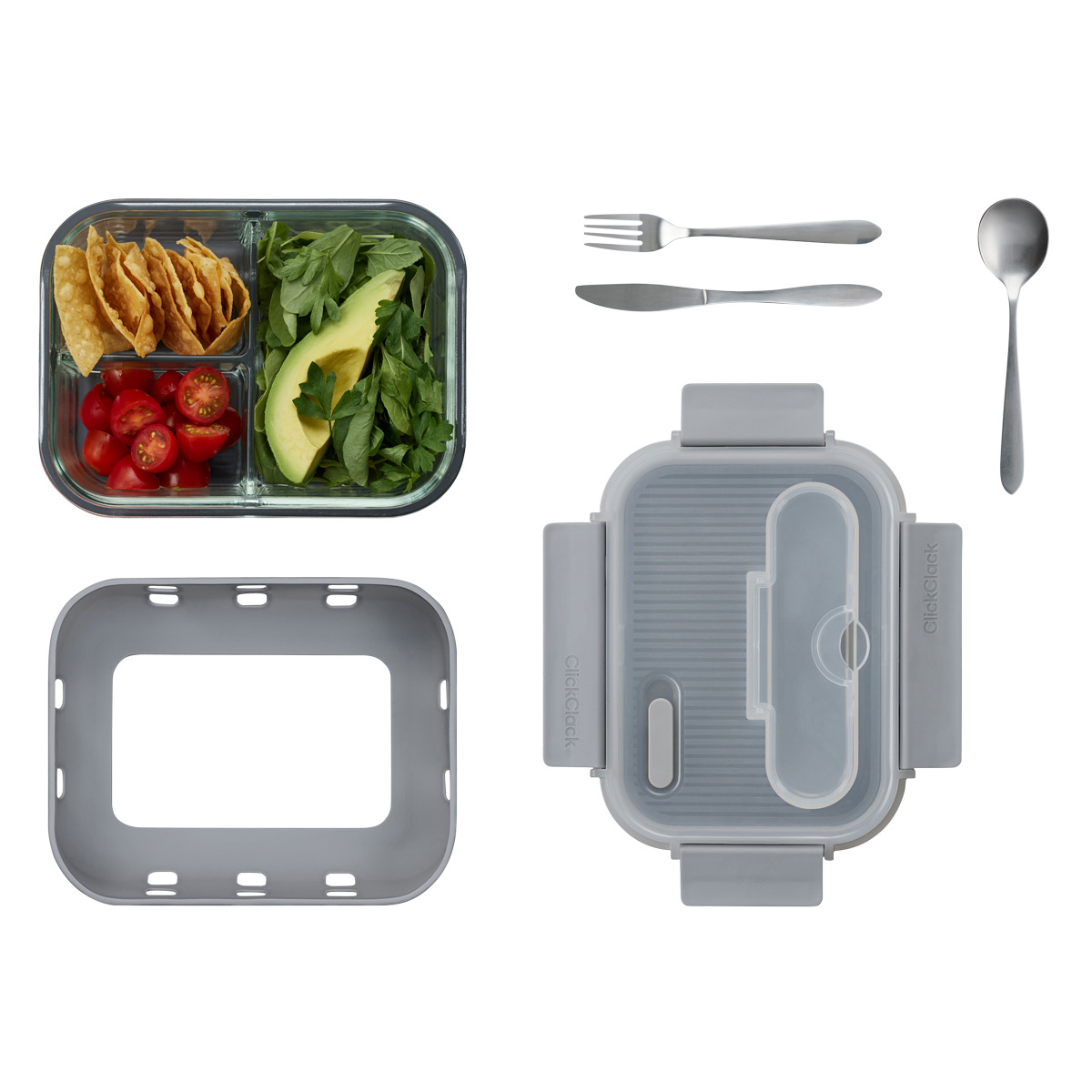 If you want to freeze, microwave, or clean these containers in the dishwasher, make sure you choose containers that are suitable for this kind of use. Glass containers can be a good choice, as they're both microwave-safe and eco-friendly. You can get glass containers online and in-store quite easily. Buy your containers in a few different sizes, so you can freeze things in various portion sizes for later use.
We love storing our food in glass like this: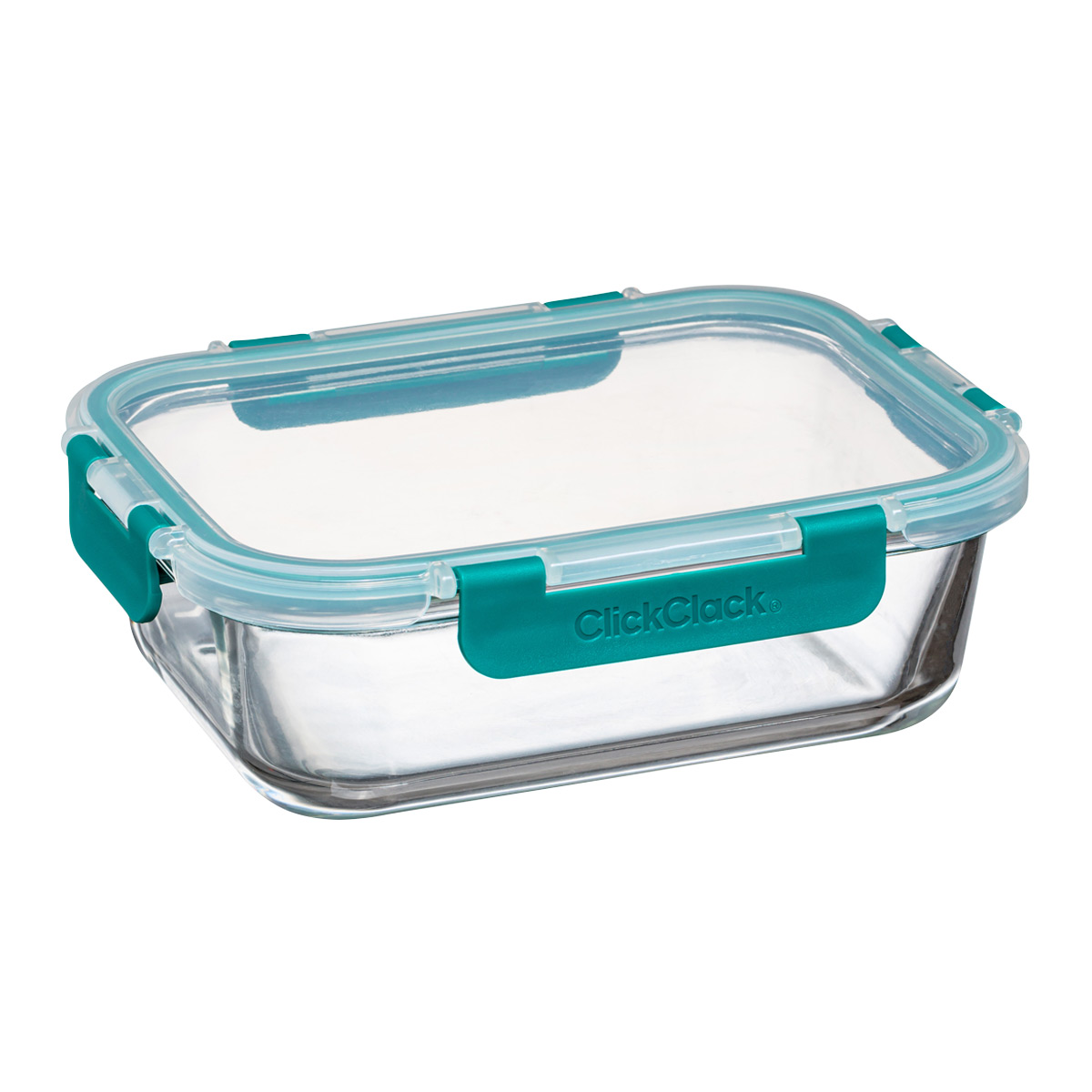 Keep Your Pantry Well-Stocked
Make the whole process of planning and preparing your meals even simpler by keeping your pantry well-stocked with the ingredients that you use most. Here are a few good examples of healthy and versatile foods that you should keep in stock in your pantry:
Whole grains, like brown rice, quinoa, oats, bulgur, whole-wheat pasta, and polenta
Canned or dried legumes, like black beans, pinto beans, or lentils
Canned foods like low-sodium broth, tomato sauce, tomatoes, corn, no added sugar fruit, tuna, or salmon
Oils, like coconut, olive, or avocado oils
Baking essentials, like baking powder, baking soda, flour, or cornstarch
Other ingredients, like almond butter, peanut butter, dried fruit, nuts, and potatoes.
If you can keep some of these basic items on hand, you only need to buy the fresh ingredients in your weekly grocery shop. This is less stressful, spreads out the cost of shopping more, and will make it easier to prepare meals in advance.
This is what my family uses in our pantry to keep organized. In fact, we have a pantry plus an entire room dedicated to our food storage (home canned and store bought). I like these because they're see through, and you don't have to dig around to find what you need.